Ron Gallagher Creative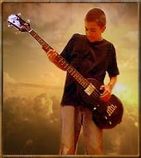 Welcome to Ron Gallagher Creative.
I provide creative production, resources and solutions with a focus on Music. From concept to deployment with on going support.
My career includes vast touring experience throughout the United States and Canada. I am accomplished on Bass, Guitar, Keyboards and Vocal.
Studies include digital and analog synthesis, cinematic score, piano, sight singing, audio, video and film production and editing, custom software development, web site design and media deployment on the web.
Location recording is a specialty. My experience includes engineering and co-production of the Oakland Youth Orchestra with Rock Morey for 6 seasons. The OYO features a 115 piece symphony orchestra and a 90 piece string ensemble.
I have compiled a vast archive of recordings from most every band I have performed with. Including many solo acoustic documents, both studio and on stage. Recitals, competitions, auditions and corporate events documented, indexed and compiled representing creative projects completed for bands, artists, dramatic and theatrical stage performances, radio, television and web stream broadcasts, corporate marketing clients and my personal works.

If you need help: Check the Help section, the Forum or write an E-Mail to support@jimdo.com